Dear Affiliate of MoneyCult.com!

The new Festive Season is on the way, and we are all looking forward to spending this special time of the year with our family and friends. Let us take a few moments of your time to express our gratitude for your partnership. Sharing work experience with you is a treasure, you contributed a lot to our success this year, and we hope for the opportunity to work with you in the year to come.

It is our resolution for the year 2020 to stay committed to supplying you with a wide range of fresh HQ content and promo tools that will enable you to obtain more sign-ups and greater profits in the next year. We will certainly stay open to a meaningful dialogue with you, to make our further win-win relationships possible!

May the New Year bring you an abundance of endurance and inspiration in the difficult road of success! And may your see all the happiness, peace and success you deserve in the coming year and beyond! We extend our warmest Season's Greetings to you and your family. Have a wonderful Holiday Season!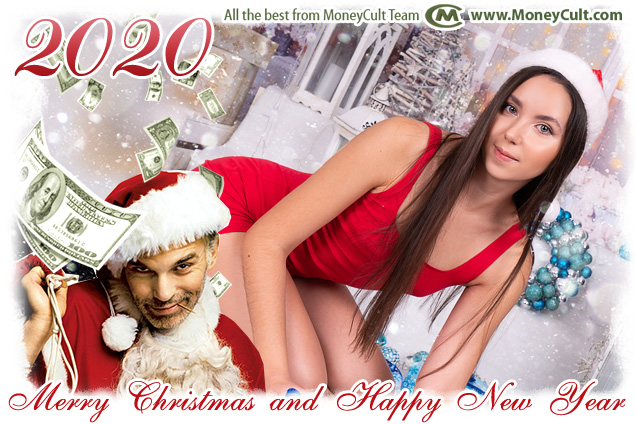 http://www.moneycult.com/tmp/mc-greetingcard-2020.jpg
Yours sincerely, MoneyCult.com Team