Dear MoneyCult.com affiliates!

On these very special days of the passing year 2014, our team is happy to send you our best Christmas wishes. It is with great appreciation that we thank all of you for your inestimable contribution to the development and promotion of our project throughout this year, and we do hope you will stay with us as we are going ahead to new fantastic achievements in the coming 2015.
For our part we are promising to supply you with the best possible money-making opportunities that will fill your pockets with profit. And as always, we will be open to your feedback, new ideas and propositions to make our common work more comfortable, interesting and profitable!
May this Christmas end the present year on a cheerful note and make way for a fresh and bright New Year.

Merry Christmas and a Happy New Year!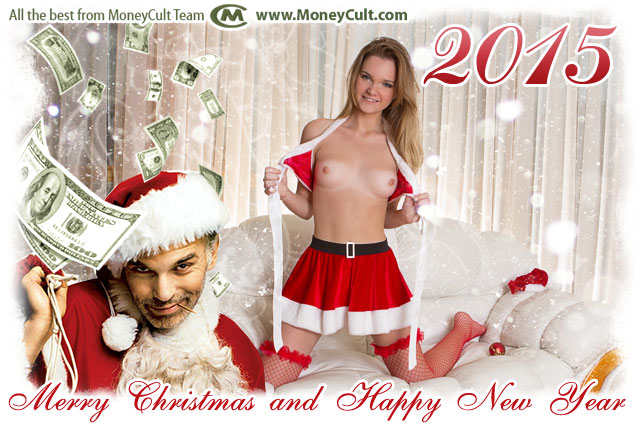 MoneyCult.com team.