Dear Affiliate of MoneyCult.com

On the joyous occasion of this Holiday Season, we would like to send you our warmest Season's Greetings, and to say a big thank you for supporting our cause throughout the year 2021, with its COVID-19 pandemic still raging, and lots of unfavorable changes in the global economy. It is due to your cooperation that we can now be proud of meeting our business goals and getting stable profit in these challenging times.

We hope that our partnering was rewarding to you, too, and we applaud your continued backing in future, while promising to create the best possible conditions for our cooperation and provide you with more money-making opportunities! Once you decide to get back to work after the Holidays, be sure you will get everything you need to increase the number of your sign-ups in the next year. We also stay open to your feedback, which is truly meaningful to us, so please do not hesitate to contact us with what you need.

So, let the old year end and the New Year begin with the warmest of aspirations. May the year 2022 bring new happiness, new goals, new achievements, and a lot of new inspirations on your life. Wishing you a year fully loaded with health, safe journeys, and get-togethers with your loved ones!

Merry Christmas and Happy New Year!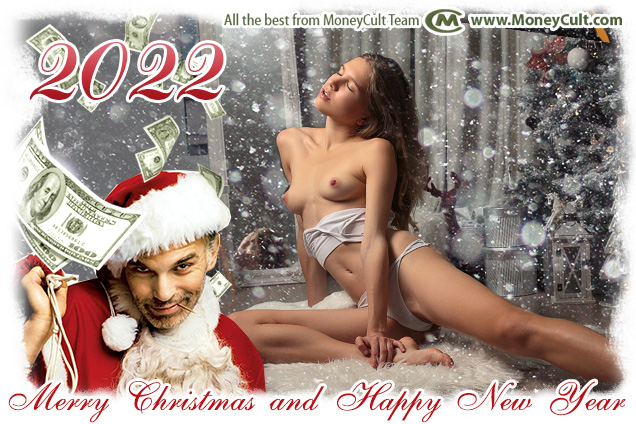 http://www.moneycult.com/tmp/mc-greetingcard-2022.jpg
MoneyCult.com Team