Dear Affiliate of MoneyCult.com!

In celebration of this Holiday Season, we would like to express our sincere gratitude for your business over the past year, and wish you a joyous year's end and a wonderful new year 2017!

Both you and us showed immense hard work in keeping our paysites highly convertible and attractive during the current year, and we hope that our partnering benefited you just like it benefited us. May the next year prove to be more cherish-able to you in all your business endeavors, and bring you endless opportunities for increasing your profits! On our part, we at MoneyCult.com will strive to make our cooperation with you even more advantageous and enjoyable in the coming New Year, by providing you with everything you need for successful marketing!

And now it is time to celebrate! So as you enjoy the beauty of the Season with your loved ones, may your Holidays be filled with joy, peace, and good cheer!

Looking forward to making a fresh start with you in 2017!
Merry Christmas and a Happy New Year!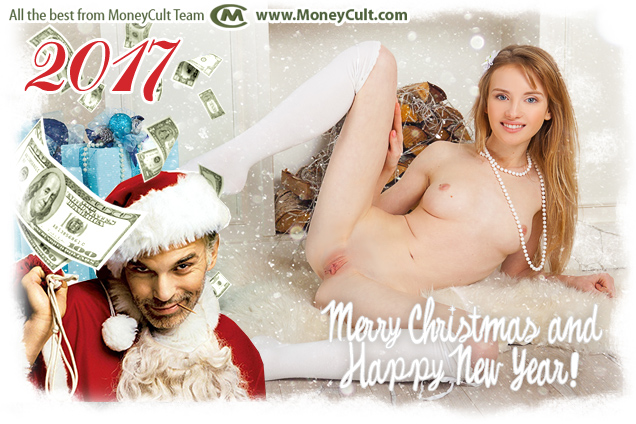 MoneyCult.com Team