Dear Affiliate of MoneyCult.com!

With a new Holiday Season round the corner, we look back at the passing year 2017, and our thoughts of gratitude go out to those who've made our progress this year possible. We would like to thank you for being one of those people, and to wish you a Merry Christmas and Happy New Year!

We deeply appreciate our partnership, and we certainly look forward to another rewarding year of a mutually beneficial cooperation with you. We hope you will stay with us on your way to new accomplishments in the coming year 2018, and all of us here at MoneyCult.com promise to support you on this way, and to provide you with everything you need for massive converts: always exclusive HQ content updates, catchy promo tools and other attractive money-making opportunities!

Be sure to check out our site right after the Holidays, so you do not miss on opportunity to make a fresh start of a New Year with our project! In the meantime, let's celebrate the Holiday Season in full spirit of joy! Have a great Christmas and may next year be full of happiness, prosperity and peace for all of you!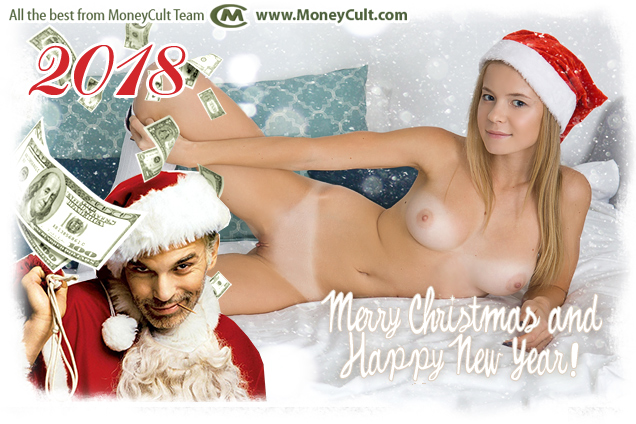 Yours truly,
MoneyCult.com Team