Greetings, dear followers of the Money Cult!

We here at MoneyCult.com would like to take a minute of this frenzied pre-holiday time and wish merry Christmas and a happy New Year to all of you. Nothing is as important to us as the success and satisfaction of the affiliate. We are so totally grateful for your continued support and cooperation. You can always expect us at MoneyCult.com to be as helpful, efficient and understanding we can only be. Thanks for helping us grow and succeed!

Enjoy this wonderful time with your loved ones, celebrate the start of another great year. We will be happy to see you in 2010! Happy holidays, and make sure you check out MoneyCult.com soon for more updates, more sites, more tools, more money to be made by you!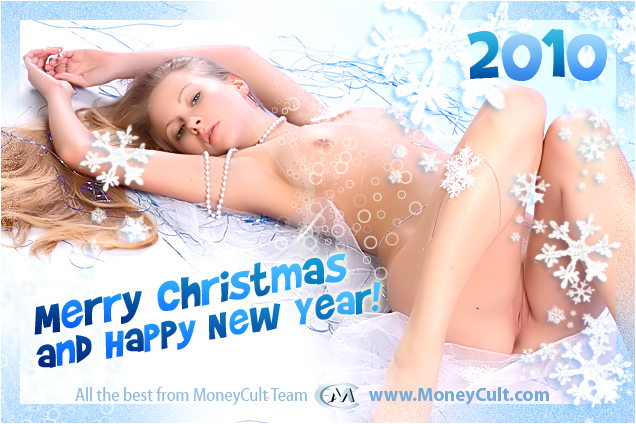 Best holiday wishes,
MoneyCult.com Team.